Explore the opportunities for leading music in your school ministry or local church. Whether you're a guitarist, keyboardist, drummer, vocalist, or sound engineer, Praise Camp will give you the tools you need to excel as a member of a music band.
The camp is open to musicians, ages 7–21. For more information, please call the school at (916) 548-2801.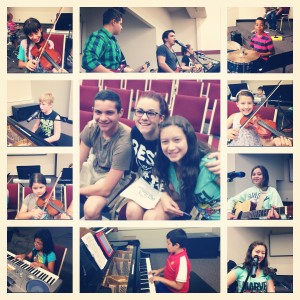 Dates: Tuesday thru Friday, July 12th thru 15th
Time: 9:30 a.m. – 2:30 p.m.
Location: Trinity Life Center, 5225 Hillsdale Blvd., Sacramento, California
REGISTRATION FORM [LINK]
View Photo Gallery: